HAPPY SPITTING  UP FROGS BLOG
MY FIRST S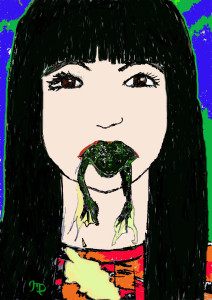 HORT STORY PUBLISHED
I am floppy-Muppet-hands-waving-in-the-air excited!
Inscription magazine picked up my urban fairytale Spitting Up Frogs. It's a terrific online magazine that specializes in fantasy and science fiction for young adults. Check out the site and read Spitting Up Frogs. If you are a teacher and want free worksheets and lesson plan ideas for using Spitting Up Frogs for your short story unit, check out  Teacher Worksheets & Resources.
WHERE DID I GET THE IDEA FOR SPITTING UP FROGS?
That's a good question. I was inspired by a story I read when I was a young girl. It's called The Fairies and was written by Charles Perrault (1628-1703). It's about two sisters who meet a fairy in disguise. One sister is kind and polite. The fairy rewards her so that every time she opens her mouth precious jewels fall out. The other sister is mean and rude to the fairy. This sister is cursed with frogs and snakes coming out of her mouth every time she talks.
CHARLES PERRAULT'S MESSAGE
I like the message of Perrault's fairy tale, both then and now. If you speak kindly, it's as if diamonds and pearls fall from your mouth. If you speak disrespectfully to others, then it's as if ugly, slimy things fall from your mouth. Choose your words wisely.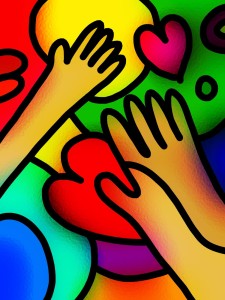 URBAN FAIRYTALE
I wrote Spitting Up Frogs thinking about what it would be like to be the cursed sister or the descendant of the cursed sister. What would life be like living with such a curse today? How could she turn something that's seen as negative into something positive?
RACISM IN THE MODERN WORLD
Another tradition in fairytales, is the angry fairy godmother who curses a child because she wasn't invited by the parents to a special family event. I used this in my story, and looked at the fairy's 'magic' as her power and privilege through race. Fuyumi, the main character, is biracial and her start in life is disadvantaged because of racism in her extended family.
TOURETTE'S SYNDROME TO SELECTIVE MUTISM
I also wrote this story thinking about people who have difficulty speaking. I thought about kids who are new to a country and don't know the local language. Children can have speech-related conditions like stuttering, Tourette's syndrome, extreme anxiety and selective mutism. They face challenges constantly, and they are brave and persistent in their daily life.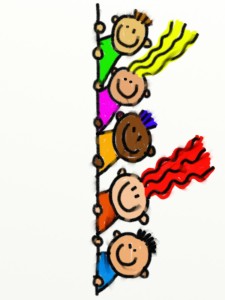 CHILDREN AND CHALLENGES
Life can be tough, and my wish for kids is that they can have faith in themselves. Just because society has labeled something as negative, doesn't mean it has to be. Yes, it's unfair and some days will be really hard. Some kids do have extra challenges they have to face, but they have the strength to face them (even though there will be days they feel they don't). My hope in writing this story is that kids can have a positive story to reflect on and feel inspired by the main character Fuyumi.
EMPATHY MAKES A BETTER WORLD
My other hope is that kids can see how they can make a difference by helping others. In this story, Harvinder shows genuine interest and kindness towards Fuyumi and her frogs. He walked towards her when everyone walked away. He is an everyday hero through his constant support of a friend. If instead of running from differences, we embraced them, what a lovelier world we could live in.