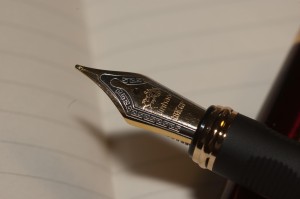 Definition of an Artist Statement
When you apply to galleries, you need to have an artist statement (also known as an artist's statement). So what is that exactly? The artist's statement to me, is a more formal and detailed version of an elevator pitch. It should capture the same essence of what your art is all about – a written snapshot.
An artist statement, according to The Reach Acting Director and Curator, Laura Schneider, "is a written document that serves as a basic introduction of you as an artist, explaining why and how you make your art, among other contextual texts. An artist's statement may pertain to a particular work or to your entire body of work."
What to Write in an Artist Statement
At Schneider's workshop titled How to Market Your Portfolio to Galleries/Curators, she provided the following list of "should haves" for your artist statement:
Your purpose or motive
Material and medium in which you work
The subject of your work (specific to this body of work? Something you revisit?)
The theories and methodologies that influenced your work
Your own personal perspective and background
She added that your artist statement should be no longer than 300 words.
What Not to Write in an Artist Statement
Schneider said it's best to leave yourself open when you describe what kind of artist you are. She said by writing such things as "I'm an oil painter" or "I'm a water color painter," you are limiting yourself to one medium of expression. Her belief is that an artist should be willing to explore any and all mediums. What do you do and why do you do it? How can that be transferred into different art forms? Leave those opportunities open to explore for future work.
Clichés to Avoid in an Artist Statement
The following are overused lines that Schneider felt should be avoided in your artist's statement. Check through your artist statement and if you have any of the clichés below, then it's time to cut them loose.
My work is intuitive.
My work is a personal journey.
My work is about my experience.
I pour my soul into each piece.
I've been drawing since I was three.
l like my audience to interpret my work.
Know Who Your Audience Is
When you write your artist statement, you need to be aware of your audience. There will be consistent information in your artist statement no matter where you apply. At the same time, Schneider said that when you apply to a gallery you should tailor your writing accordingly. Make sure to do your research about each place you are applying to. What kind of art and artists are typically featured at the gallery and how would your work fit their mandate.
Get Feedback on Your Artist Statement
It's probably a good idea after you have come up with you artist's statement to get feedback from folks within your circle of friends (and even acquaintances or strangers) to see if they see your words reflected in your art. As well, you may love to froth at the pen with academic terms, but you want the piece to be something that anyone coming into the gallery can engage with.